Iran Main Battle Tank Karrar(Striker)
The Karrar is an all-modern Iranian designed and developed Main Battle Tank (MBT). It is said to be wholly indigenous while relying on the framework of past Soviet-Russian tanks like the T-72 and T-90 (T-90MS). Beyond these vehicles the Karrar has also been inspired by other foreign designs including the American Cold War-era M48 and M60 tanks as well as the British Cold War-era "Chieftain" MBT. The Iranian 51-ton system is set to begin serial production in 2017. The tank was first identified in August of 2016.

The appearance of the Karrar is an Iranian response to a T-90MS tank deal that fell through with Russia.

The primary weapon of the Karrar is a 125mm smoothbore main gun fed by an automatic loader. The automatic loader reduces the operating crew by one and is common to later-generation Soviet-Russian combat tanks (a feature not adopted by Western tank designs). Like the Russian tanks before it, the main gun of the Karrar also supports firing Anti-Tank Guided Missiles (ATGMs) (another quality not typically found in Western tanks).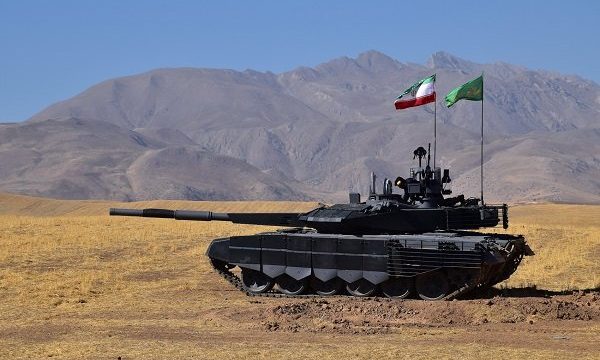 Type: Main Battle Tank (MBT)
National Origin: Iran
Manufacturer(s): State Factories - Iran
Operating Crew: 3
Length: 31.66 feet (9.65 meters)
Width: 12.30 feet (3.75 meters)
Height: 7.38 feet (2.25 meters)

Operating Weight: 51 tons (46,265 kg; 101,997 lb)

Nuclear / Biological / Chemical Protection: Yes.
Nightvision Equipment: Yes